Interesting setup: Precious metals are now at their cheapest levels relative to other commodities since 2009.
The other two times this ratio reached such depressed levels also marked incredible buying opportunities.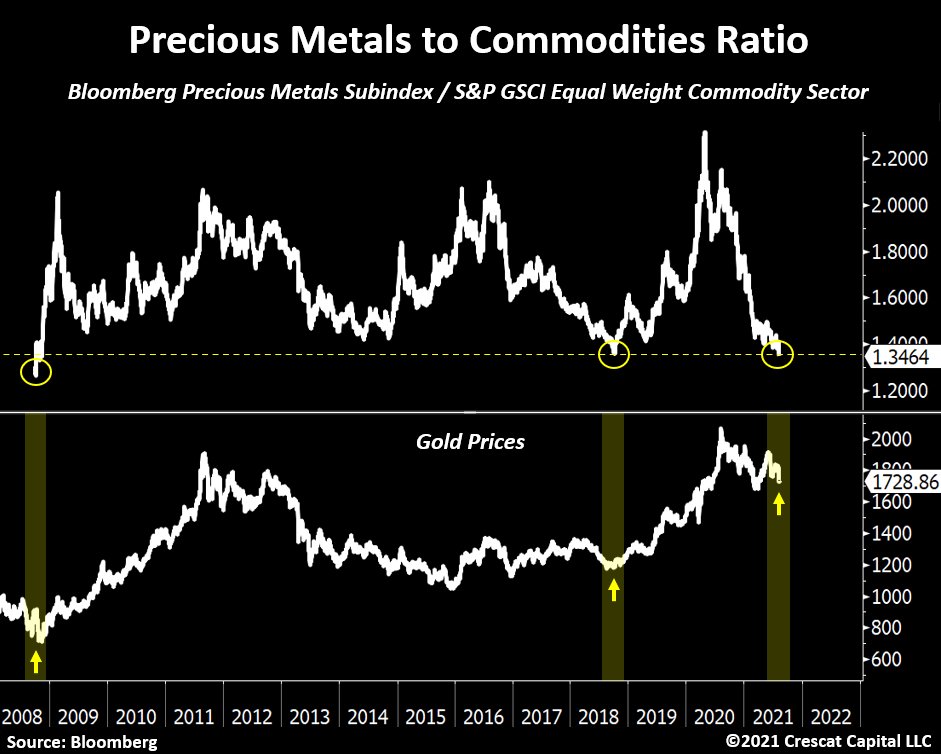 Reproduction, in whole or in part, is authorized as long as it includes a link back to the original source.
---
Otavio "Tavi" Costa is a partner and portfolio manager at Crescat Capital and has been with the firm since 2013. He built Crescat's macro model that identifies the current stage of the US economic cycle through a combination of 16 factors. His research has been featured in financial publications such as Bloomberg, The Wall Street Journal, CCN, Financial Post, The Globe and Mail, Real Vision, Reuters. Tavi is a native of São Paulo, Brazil and is fluent in Portuguese, Spanish, and English. Before joining Crescat, he worked with the underwriting of financial products and in international business at Braservice, a large logistics company in Brazil. Tavi graduated cum laude from Lindenwood University in St. Louis with a B.A. degree in Business Administration with an emphasis in finance and a minor in Spanish. Tavi played NCAA Division 1 tennis for Liberty University.