Earlier this month, the Maharashtra govt had eased lockdown restrictions in 25 districts where the COVID-19 positivity rate was low.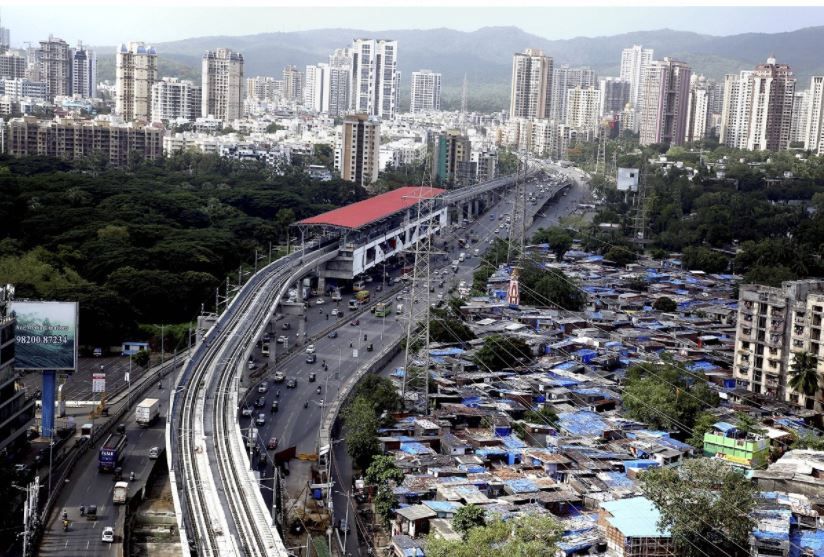 Mumbai Lockdown News: As COVID-19 cases continue to decline across Mumbai, the Brihanmumbai Municipal Corporation (BMC) on Monday issued revised guidelines for the city, permitting grounds, gardens, beaches, and seafronts to open till 10 PM on all days. In a notification, the BMC, however, has asked people to adhere to COVID-19 regulations like social distancing, use of masks. The civic body has warned that the actions will be taken if the COVID-19 protocols would not be followed.Also Read - Covid Cases in Mumbai Rising, Has Third Wave Began Already? This is What BMC Additional Commissioner Said
The development comes days after the government allowed fully vaccinated people (who have taken both doses of the Covid-19 vaccine) to travel on local trains. Employees in essential services, and the Government, Semi-Government employees have been allowed to travel by local trains irrespective of Covid vaccination. Also Read - Covid Third Wave Threat Looms Large, BJPs Jan Ashirvad Rallies Putting Lives in Danger: Uddhav Thackeray
Mumbai: Brihanmumbai Municipal Corporation (BMC) allows opening of grounds, gardens, beaches & seafronts from 6 am to 10 pm, on all days.#Maharashtra

— ANI (@ANI) August 16, 2021
Also Read - Maharashtra Lockdown: BMC Issues Fresh Guidelines, Deploys Cops at Entrance of Sealed Buildings to Contain COVID Spread
Earlier last month, the Maharashtra govt had eased lockdown restrictions in districts where the COVID-19 positivity rate was low. It had allowed restaurants and hotels to operate till 10 PM. It had also permitted malls to reopen from August 15, but only those fully vaccinated will be given entry. Hotels and restaurants have also been allowed to operate with only 50 per cent capacity.
In the last 24 hours, Mumbai reported 267 coronavirus positive cases, taking the city's total count to 7,39,336, while four fatalities pushed the death toll to 15,989.
Maharashtra Lockdown News: What's allowed
Travel by local train is permitted for fully vaccinated people, frontline health workers, essential service workers.
Restaurants are allowed to reopen with 50% seating capacity, provided all employees (managers, waiters, cook/chefs, cleaning staff, bartenders) are fully vaccinated and 14 days must have passed since 2nd dose of vaccine.
All shops have been allowed to open with 50% capacity. All employees need to have completed vaccination and 14 days must have elapsed since 2nd dose.
Shopping malls are allowed to remain open till 10 pm with fully vaccinated staff. Customers also need to carry Covid vaccination certificate at the entry point.
Gymnasiums, yoga centres, salons, beauty parlours and spas have been allowed to reopen with 50% capacity till 10.00 pm on all days.
Indoor sports activities like badminton, table tennis, Squash, parallel bar, Mallakhamb allowed with up to two sportspersons per sport, provided all sportspersons/Members including managers, cleaning staff, have valid final Covid vaccination certificate and 14 days have elapsed since the 2nd dose of vaccine.
What's NOT allowed
Cinema halls, theatres and multiplexes to remain closed until further orders.
All places of worship will remain closed.
Travellers entering Maharashtra are allowed only if they are fully vaccinated. Negative RT-PCR test report, issued up to a maximum of 72 hours, is mandatory at the time of arrival.
A ban on large gatherings like birthday celebrations, political, social, religious, and cultural events, elections, campaigning, rallies, protest marches shall continue.
Apart from these restrictions, if the requirement of medical oxygen for Covid patients in the state exceeds 700 metric tons per day, the state government will impose a strict lockdown with immediate effect.
For breaking news and live news updates, like us on Facebook or follow us on Twitter and Instagram. Read more on Latest India News on India.com.
Published Date: August 16, 2021 10:20 AM IST
|
Updated Date: August 16, 2021 10:40 AM IST